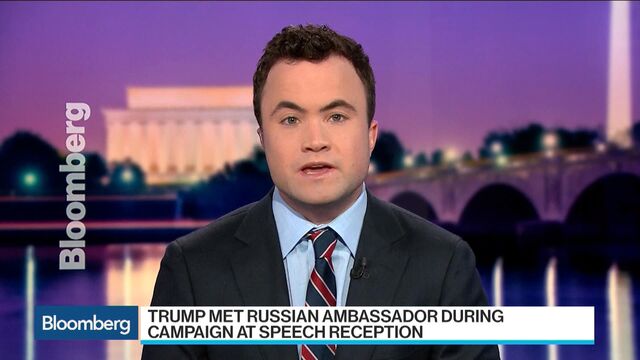 assets.bwbx.io/images/users/iqjWHBFdfxIU/irchBBKJi4l4/v5/680x-1.jpg 680w,
assets.bwbx.io/images/users/iqjWHBFdfxIU/irchBBKJi4l4/v5/840x-1.jpg
840w" class="" style="max-width: 100%; margin: auto; display: block; height: auto; clear: both;">
President Donald Trump met last April with the Russian ambassador at the center of a pair of controversies over engagement between Trump allies and the Kremlin, despite claims by his spokeswoman that he had "zero" involvement with Russian officials during the campaign.
Attention to Trump's encounter with Russian Ambassador to the U.S. Sergey Kislyak resurfaced after revelations last week that at least five members of Trump's campaign team — including Attorney General Jeff Sessions — had contact with Kislyak before Trump took office.
The federal government has launched multiple investigations into Russia's interference in the 2016 U.S. presidential election and potential contacts between Moscow and the Trump campaign.
Trump met Kislyak during a VIP reception April 27, 2016, at the Mayflower Hotel shortly before a foreign policy address, according to a report in the Wall Street Journal. In the speech, Trump said an "easing of tensions and improved relations with Russia" is possible.
The Wall Street Journal article, published May 13, 2016, reported Trump "warmly greeted Mr. Kislyak and three other foreign ambassadors who came to the reception."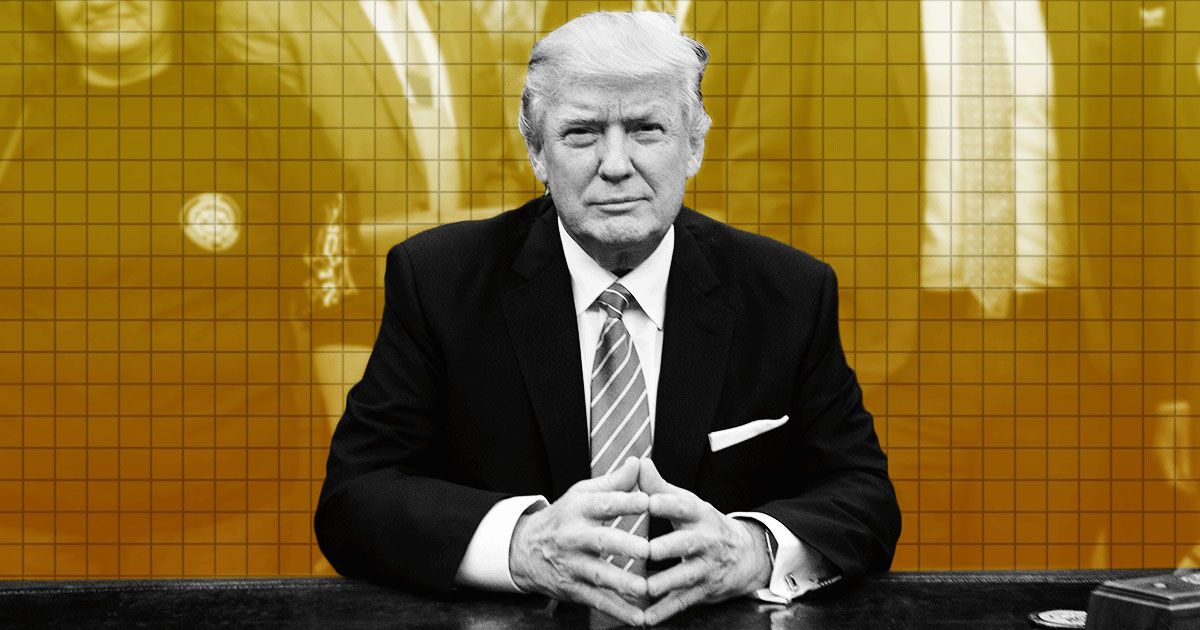 White House officials described the encounter as brief and non-substantive, saying that Trump only attended the reception for five minutes and that multiple foreign ambassadors were present.
The Center for the National Interest, a nonprofit that hosted Trump's speech, said that it invited Kislyak to attend and sat him in the front row of the audience with three other foreign ambassadors. "The Trump campaign had nothing to do with the seating arrangement," the group said in a statement posted on its website on Wednesday.
No Recollection
The center said it invited the ambassadors to a "short reception" preceding Trump's speech with about two dozen guests, who formed a receiving line for Trump.
"The line moved quickly and any conversations with Mr. Trump in that setting were inherently brief and could not be private," the group said. "Our recollection is that the interaction between Mr. Trump and Ambassador Kislyak was limited to the polite exchange of pleasantries appropriate on such occasions."
One of the White House officials said in a statement e-mailed on condition of anonymity that campaign staffers who were at the event "have no recollection of who he may have shaken hands with at the reception and we were not responsible for inviting or vetting guests. To state they met or that a meeting took place is disingenuous and absurd."
But the meeting is at odds with White House Deputy Press Secretary Sarah Sanders' claim last week that Trump had "no interaction" with Russian government officials during the campaign.
"The big point here is the president himself knows what his involvement was, and that's zero," Sanders told reporters on March 3. "And I think that he's the primary person that should be held responsible, and he had no interaction, and I think that's what the story should be focused on."
The encounter between Trump and Kislyak is in keeping with routine work by foreign diplomats who often seek contact with presidential campaigns of both parties during election season in order to report back analysis of potential impact to their governments.
Renewed Scrutiny
But the White House has come under renewed scrutiny over ties between campaign officials and Russia.
Sessions, who said during his confirmation hearings that he hadn't had contact with Russian officials, acknowledged last week that he met the Russian ambassador twice during the election year, in response to media reporting on the meetings. He later recused himself from any Justice Department investigation into the Trump presidential campaign and amended his prior Senate testimony.
Read more: A Q&A on the twists in the Trump-Russia saga
Last month, former national security adviser Mike Flynn resigned after it was revealed he misled senior administration officials, including Vice President Mike Pence, about the content of his conversations with Kislyak.
The White House has also said Kislyak met with Trump's son-in-law and adviser, Jared Kushner.
Trump himself has dismissed allegations of improper ties with Russia as "a ruse."
"I have nothing to do with Russia. Haven't made a phone call to Russia in years. Don't speak to people from Russia," he said during a February press conference.