The Trump administration went to court this week to argue that migrant children detained at the United States-Mexico border do not require basic hygiene products like soap and toothbrushes in order to be in held in "safe and sanitary" conditions. Trump's team also argued that requiring minors to sleep on cold concrete floors in crowded cells with low temperatures similarly fulfilled that requirement.
Arguing in a 9th district San Francisco court about the conditions that they must hold migrant children in, the administration said that they did not violate a precedent set by a landmark 1985 class action lawsuit which established guidelines for the way minors held in federal immigration detention must be treated. The case, Jenny Lisette Flores v. Edwin Meese, created rules around the timely release of migrant minors to their parents, and said that those not released must be kept in facilities that are "safe and sanitary."
But on Tuesday, the Justice Department's Sarah Fabian claimed that the ruling did not list specific requirements like "toothbrushes" or "towels," to establish a sanitary condition.
"One has to assume it was left that way and not enumerated by the parties because either the parties couldn't reach agreement on how to enumerate that or it was left to the agencies to determine," Fabian said to the three Clinton-appointed federal judges on the court.
"You're really going to stand up and tell us that being able to sleep isn't a question of safe and sanitary conditions?" U.S. Circuit Judge Marsha Berzon asked Fabian.
Other judges also expressed outrage.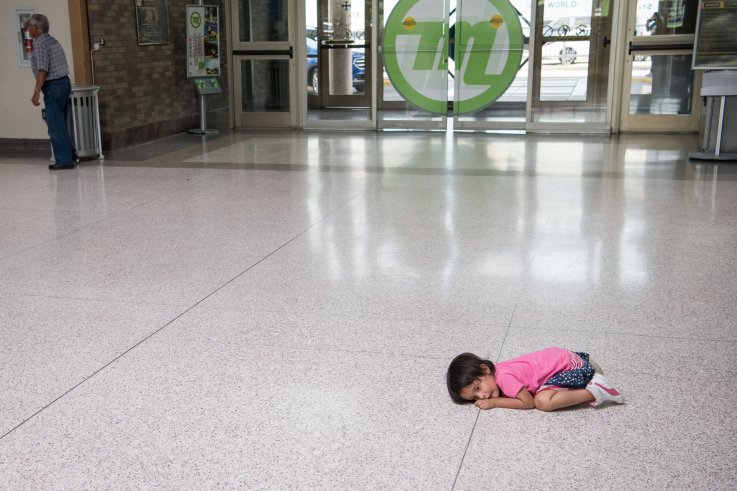 "Are you arguing seriously that you do not read the agreement as requiring you to do anything other than what I just described: cold all night long, lights on all night long, sleeping on concrete and you've got an aluminum foil blanket?" U.S. Circuit Judge William Fletcher asked Fabian. "I find that inconceivable that the government would say that that is safe and sanitary."
Still, Fabian said that the Trump administration plans to apply for a motion of reconsideration and continue to appeal the ruling.
"Have you considered whether you might go back and consider whether you really want to continue this appeal?" replied Berzon. "There doesn't seem to be a whole lot left of it, considering that life has moved on now. I just feel like we're litigating ancient history at this point."
At least seven migrant children have died in U.S. custody since late 2018 when the president began his policy of detaining them separately from their families. John Sanders, the acting commissioner of Customs and Border Protection warned today that his agency would need at least another $4.6 billion in emergency funding to prevent more deaths.
In an interview with the Associated Press, Sanders said that "The death of a child is always a terrible thing, but here is a situation where, because there is not enough funding … they can't move the people out of our custody."
The exact number of children who had died under the care of the federal government is unknown because of a law that does not require various agencies to report deaths.
This week, the ACLU found a migrant teenager in the care of Texas border control nursing her prematurely-born baby without any proper medical care.