Commerce Secretary Wilbur Ross faces questions about his financial disclosures to Congress and the government after a report that he didn't disclose business ties to the son-in-law of Russian President Vladimir Putin and an oligarch under U.S. sanctions.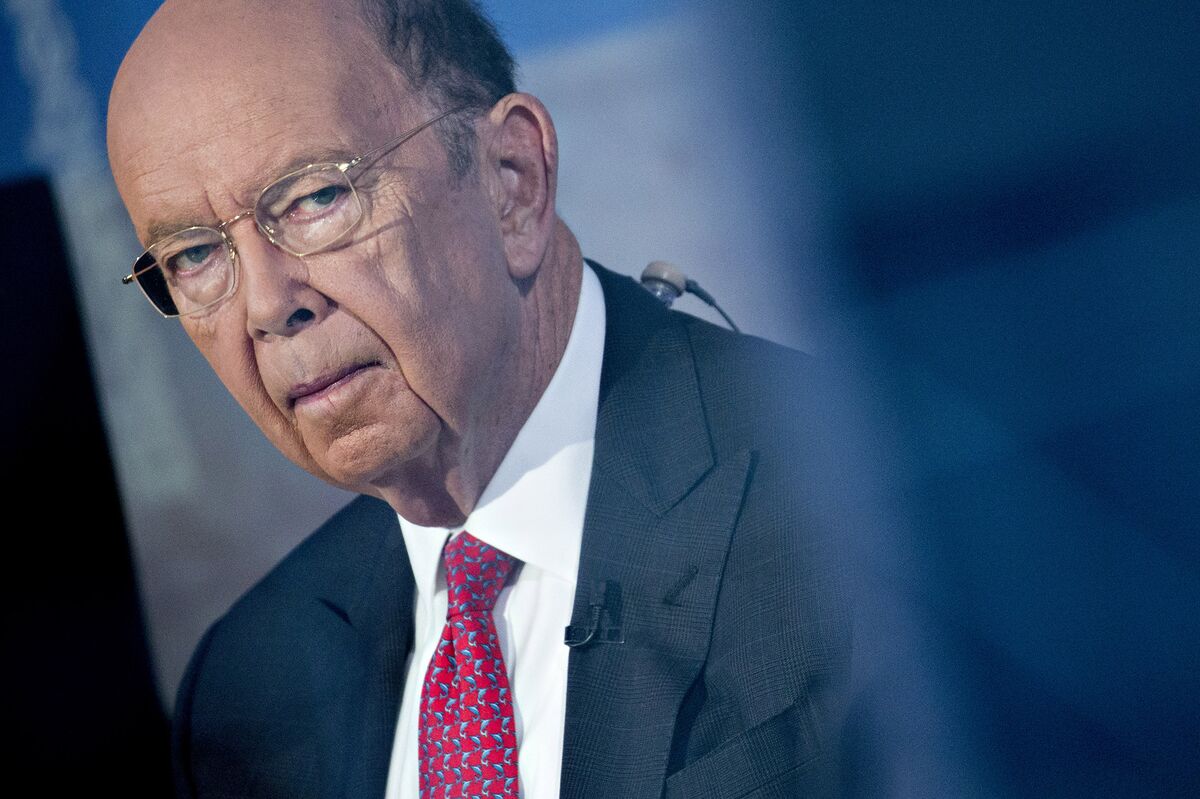 A Democratic senator, Richard Blumenthal of Connecticut, called on the Commerce Department's inspector general to open an investigation into the matter, which concerns Ross's ownership stake in a shipping company that did business with a Russian firm.
"In concealing his interest in these shipping companies – and his ongoing financial relationship with Russian oligarchs – Secretary Ross misled me, the Senate Commerce Committee, and the American people," Blumenthal said in a statement. "Secretary Ross' financial disclosures are like a Russian nesting doll, with blatant conflicts of interest carefully hidden within seemingly innocuous holding companies."
It is unclear whether Ross violated federal guidelines for ethics disclosures by not revealing the connections, and he isn't alleged to have violated any law.
The Commerce Department said in an unattributed statement on Sunday that Ross was unaware who owned the Russian firm and has never met the owners, and that he has recused himself from transoceanic shipping matters.
"Secretary Ross works closely with Commerce Department ethics officials to ensure the highest ethical standards, and is committed to restoring our economy and creating American jobs," the department said.
On Sunday, news organizations that are part of the Washington, D.C.-based International Consortium of Investigative Journalists, whose partners include the New York Times, published reports based on documents leaked from the Bermuda law firm Appleby to the German newspaper Suddeutsche Zeitung that were shared with the consortium. The ICIJ has termed the leak the "Paradise Papers" because of its similarity to the "Panama Papers" leak in 2016, from the Panamanian law firm Mossack Fonseca, for which the organization won a Pulitzer Prize.
Navigator Holdings
The Appleby documents included details of Ross's stake in a shipping company, Navigator Holdings, according to the Times. Ross said in the government ethics disclosure he filed following his nomination that he held an investment in the company worth as much as $10 million. Ross's overall holdings are estimated at $3 billion, according to the Bloomberg Billionaires Index.
What Ross didn't disclose is that the company's clients include a Russian energy company called Sibur, whose owners include Putin's son-in-law and a Russian oligarch close to the Kremlin who has been sanctioned by the U.S. government, according to the Times. That information was revealed in the Appleby documents, the paper said.
Sibur was Navigator's fifth largest customer in 2016, accounting for nearly 8 percent of its revenues, according to Securities and Exchange Commission filings. Mitsubishi Corp is its largest client, according to data compiled by Bloomberg, accounting for just over 16 percent of revenue.
There is no requirement for executive branch nominees to disclose clients or customers of a business in which they're a shareholder. The disclosure requirement only applies to direct payments related to a nominee.
Walter Shaub, who was the director of the Office of Government Ethics at the time Ross filed his disclosure, signed off on the document. Shaub has since resigned and become a public critic of the Trump administration and its ethics practices.
The ICIJ hasn't made the documents publicly available. Shaub didn't immediately return messages on Sunday. Spokespeople for the White House didn't immediately respond to inquiries.
Ross Holdings
Ross holds shares of Navigator Holdings in two funds, WLR Recovery Associates IV DSS AIV, LP and WLR Recovery Associates V DSS AIV, LP, according to his disclosure form, filed in December 2016. Ross listed nine underlying assets for those funds, which he valued in a range of $2 million to $10 million.
Government officials disclose the values of their assets in broad ranges; how much of the funds' assets were invested in Navigator Holdings wasn't disclosed.
On May 31, Ross sold between $15,001 and $50,000 worth of his stake in the company, according to a subsequent filing with the Office of Government Ethics.
In his January confirmation hearing, Senator Maria Cantwell, a Washington Democrat, asked Ross about his holdings in Diamond S Shipping Company. The company operates 33 tanker vessels that transport petroleum products, she said.
The only questions about Russia in his confirmation hearing dealt with cybersecurity, and whether Ross believed there should be consequences for Russian, Chinese and North Korean cyberattacks against U.S. companies. Ross also said that competition from Russian king crabs was an issue he'd look at related to U.S. fishing interests.
Ross's ethics agreement didn't require him to sell his stake in Diamond S Shipping. Ross said that no shipping issue had ever come before the Commerce Department, and so he wasn't required to divest his holdings, though he would have no active role in the business.
His ethics agreement said he would recuse himself from any issues involving the companies in which he continued to hold assets.
— With assistance by Sahil Kapur, Margaret Talev, Andrew Mayeda, and David Carey