If you're not reaching, engaging, and monetizing customers on mobile, you're likely losing them to someone else. Register now for the
8th annual MobileBeat
, July 13-14, where the best and brightest will be exploring the latest strategies and tactics in the mobile space.
---
Google this morning unveiled the creation of one of its better ATAP projects — Project Jacquard — a conductive fabric that can communicate with digital devices. The technology is small and lightweight, and it just might help connected clothing officially come of age.
The Jacquard yarn can be weaved into the fabric of clothing so that it becomes connected and touch-sensitive. A piece of Jacquard clothing might transmit data about the movements of the person wearing it to a smartphone, for example.
The yarn is connected to a small circuit board that can be easily sewed into the lining of a jacket, or hidden inside a button.
The first apparel company to use Jacquard will be Levi Strauss, which is exciting, although we have no idea what Levis will do with the technology. The company said only that it wants to create "apparel that is emotional, aspirational and functional."
Project Jacquard and the Levis partnership were announced this morning at the Google I/O developers' conference in San Francisco.
Wearable technology is still young, but it may have taken a step into adulthood with Project Jacquard.
Most of the wearables space thus far has focused on devices that wrap around the wrist. And the few pieces of smart clothing we've seen have been clunky, bulky, proprietary, and usually designed for athletes.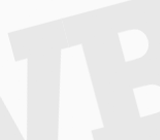 With Jacquard, apparel makers will be able to create all kinds of new experiences, if the technology works as billed.
A Jacquard jacket might contain a small patch of fabric that's sensitive to a hand gesture or touch; and this could be interpreted by a smartphone or smartwatch as a command to make or take a phone call, for instance, or decline one.
An article of Jacquard clothing could be trained to recognize any of a hundred specialized body movements or gestures. These could include gestures that start a connected car engine, or allow the wearer to pass through a turnstile at the subway.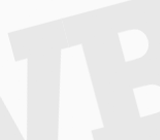 A pair of pajamas made with some Jacquard material might reveal far more about a person's sleeping habits than any fitness bracelet can.
Jacquard is exciting because it pushes the technology and fashion worlds closer together than any past development in wearables. Hopefully the designers and artists that use the technology will do some inspired things. Hopefully they'll remember that technology is just a tool and that it should stay out of the way most of the time.
I also hope it's secure. I'd hate for somebody to hack my pants.